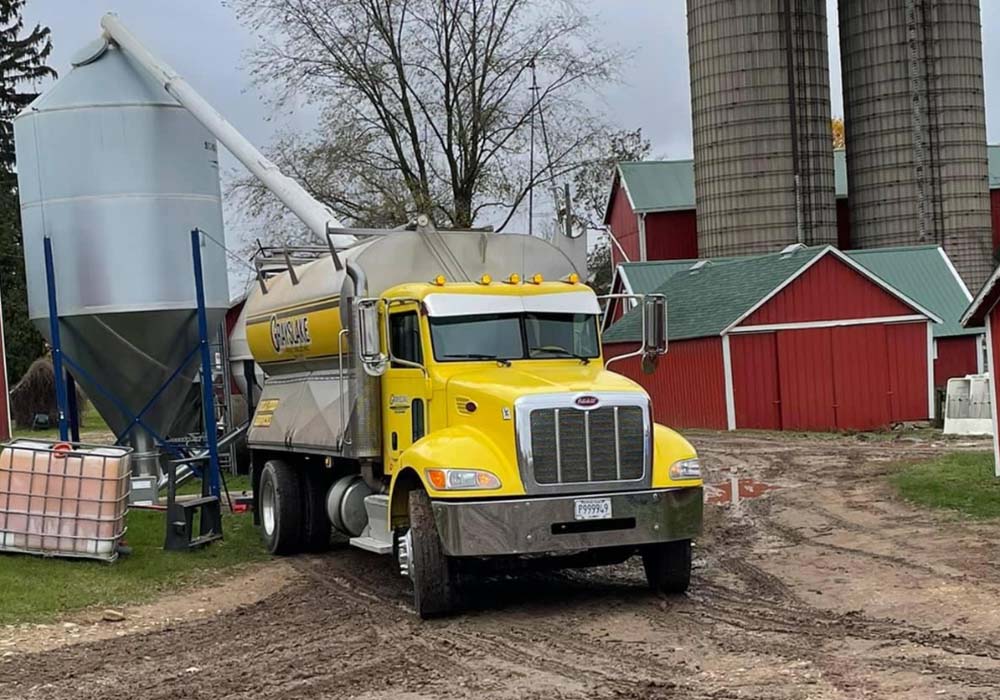 For your convenience, we deliver monday through friday throughout northern Illinois and southern Wisconsin areas. We can deliver large quantities of feed and other products directly to your barn or stable with our fleet of delivery trucks.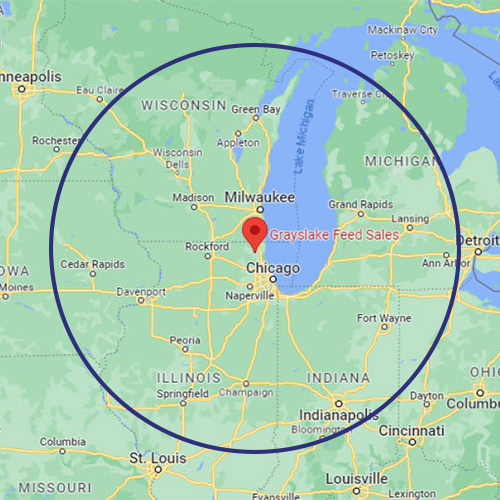 Check our expanded delivery radius!
After we create the perfect blend for you using our custom mixing service, we can deliver it right to your door…or trough…or silo.
NOTE:
If your barn or stable is not listed in these areas, we may still be able to deliver. There is a fuel charge on all deliveries (which may vary by location and delivery size), as well as a minimum order for every delivery. If you want a quote on a fuel charge, or minimum order, please give us a call!
For your convenience, we offer a bulk feed grinding, mixing and delivery service. We can formulate, mix and deliver bulk grain and feed monday through friday, throughout the Northern Illinois and Southern Wisconsin area. For more information, please give us a call!
Looking for a reliable grain hauling service?  We've got you covered.
Specializing in commodity transportation, we run hopper bottoms and dry van freight.
We work alongside farmers to ensure profitability by transporting grain to all points of market.
Certified feed-safe transport.
Offer exclusive transport options for organic feed.
Run modern, spotless equipment to ensure dependability, cleanliness and company image.